hny from the bear team 🎉
December 2019
Edit: We had no idea what 2020 had in store for us. OMG 🤯
Wanted to share a quick note with ya'll before entering into a new decade. I'll keep it short and sweet this time. No nonsense. Pure biz. Just kidding. 80% biz.
This past year was game changing for us, as we launched valuable new SaaS, brought on merchants from across the continent, and deepened our integrations with key channels. The craziest cool thing we did is help brands go from 0% online revenue (and 100% offline revenue) to <20% online revenue.

2020 is going to be BIG for Bear - we're more excited than ever to continue building ecomm products designed specifically for the home goods industry. SMBs need us more than ever as big company enablers like Salsify and BigCommerce are awesome, but they miss a massive segment of the TAM. Furniture is an omni-channel fragmented business, and we're on a mission to make it easier to build than ever.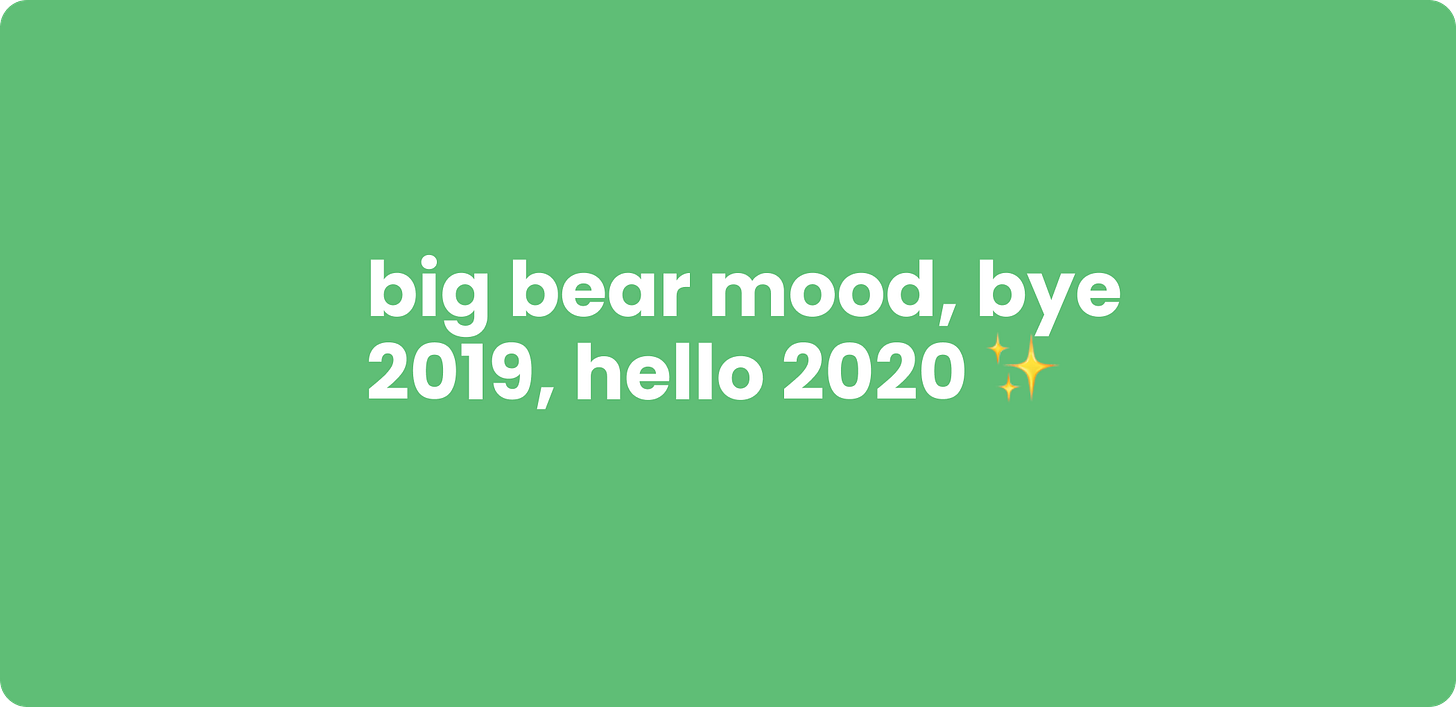 ---
The ticker: Very relevant reads 🔥🔥🔥
---
Increased revenue and profits in 2020
Are you looking for a way to grow (or just get going) on Amazon, Wayfair, Overstock, and others? Bear is the industry leader in helping home furnishings manufacturers and importers scale across online retail channels while keeping things simple, profitable, and automated.
---
Join the conversation right nowwww
Yes, our monthly updates go out to a growing following of furniture industry readers. You can also just ping us here for your invitation (it's already filled out, just hit send).

Happy New Year, let's crush 2020 together. As always, be excellent to each other.

Sam Vlessing
Founder & CEO | Bear