get on the bandwagon 🚀
August 2020
In Q2 of this year Amazon's revenue was $88.9 billion. 
That's $966,304,347 per day. Literally a billion dollars a day. Insane stuff. Wayfair.com also had a really, really good time in Q2 - here are some WF highlights for ya'll to dig your teeth into:
An incremental $2 billion in revenues year over year

84% growth year over year

26 million active customers, up 46% year over year

$1 billion in free cash flow

$440 million in adjusted EBITDA (~$5M per day 👀)
*If you haven't purchased anything from Amazon or Wayfair before, let me know and I'll send you a gift card so you can experience it for the first time. I'm serious.
---
The ticker: Very relevant reads 🔥🔥🔥
---
We made it onto the Canada 2020 tech map 🚀🚀🚀 We are beyond honored to be part of a group of incredible category defining technology companies like Shopify, Wealthsimple, #paid, and Hopper. You can check it out for yourself right here.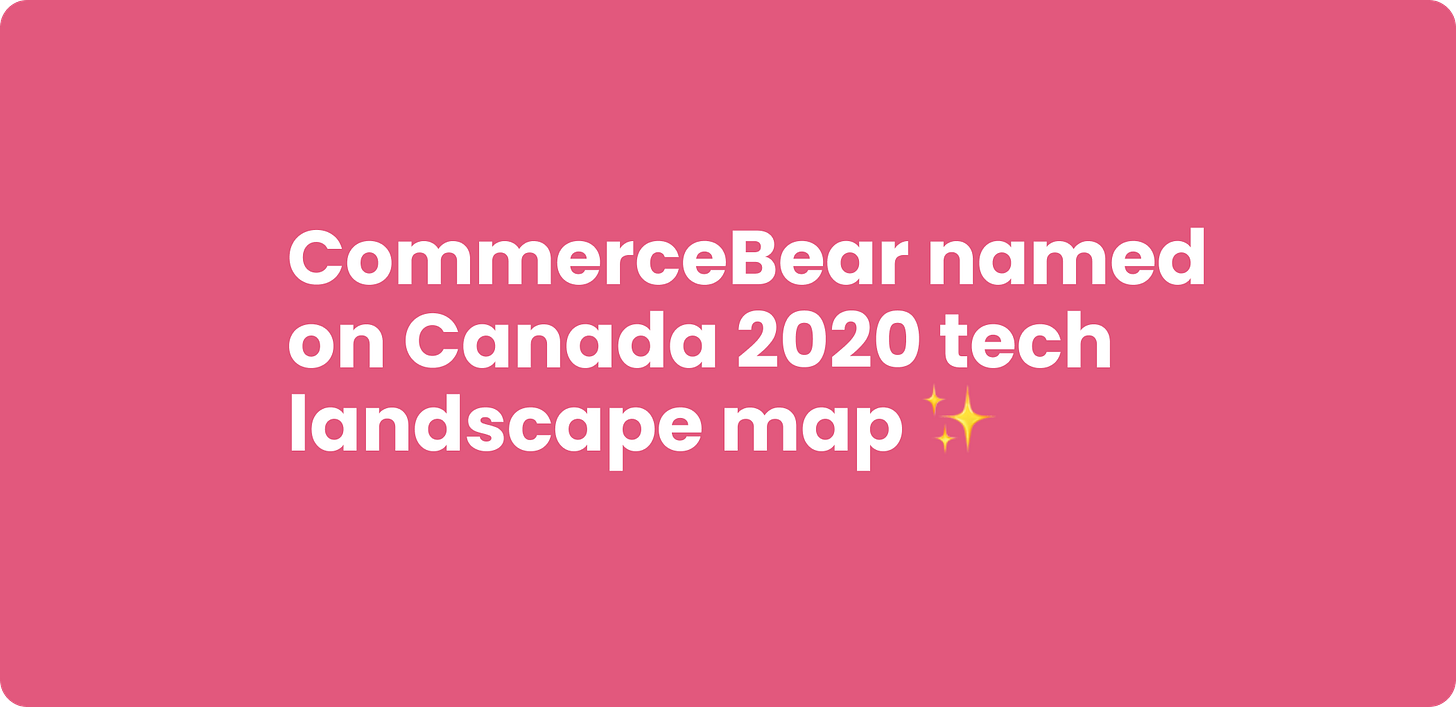 ---
Overstock.com, Amazon.com secure massive $6 billion US government contract. This is a big win for sellers on either platform as they'll now be able to market products to an entirely new buyer: THE FED. Procuring goods for federal agencies is yet another way in which merchants can diversify their revenue channels. This means if you're a manufacturer or wholesaler and not already on Amazon or Overstock, get moving! To read more about the deal in Bloomberg, click here.
---
Do you engage your customers on sites like Wayfair, Houzz, Overstock, by responding to Q&A? If not, you need to start right away. Brands that do this consistently build rapport with potential customers, which lead to future purchases. Especially when responses are within 24hrs. Customer generated feedback like reviews and questions are some of the most powerful tools to establish credibility - you need to leverage this stuff to become a category defining merchant. We can help you do this effortlessly.
---
Don't forget to subscribe to our recliner email club to stay up to date with all the things you need to know, every month. We also choose a lucky subscriber and give them a $45 Snackmagic box to enjoy 🎉

*Add me on LinkedIn as I would love to see what you are building, doing, and sharing!

Sam Vlessing
Founder & CEO | CommerceBear